Best BBQ Restaurants in Koreatown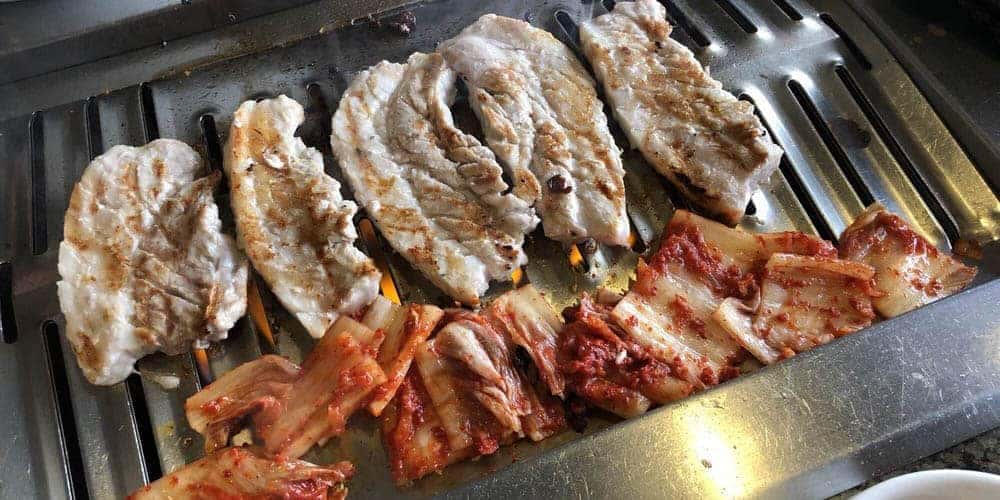 Looking for some delectable Korean barbeque? There are plenty of options in the City of Angels, but here's a list of our favorite Korean BBQ in Koreatown, Los Angeles. Check out our top picks here!
Soowon Galbi KBBQ Restaurant
Enjoy delicious galbi tang – beef short rib soup – along with bulgogi, here at Soowon Galbi! In addition, Soowon Galbi offers tasty starters, along with some kimchi that packs a punch. Enjoy this family-friendly Korean BBQ restaurant, located in the heart of Koreatown.
Location:
856 S. Vermont Avenue
Los Angeles, CA
Hae Jang Chon Korean BBQ Restaurant
Check out the diverse array of pork and beef available at this Korean BBQ favorite. At Hae Jang Chon, you'll find tasty meats cooked on a stone grill. The indoor atmosphere is festive and laid back, while the outdoor patio lets you enjoy your BBQ en plein air.
Location:
3821 W. 6th Street
Los Angeles, CA
Eight Korean BBQ
At Eight Korean BBQ, you'll have the chance to enjoy eight different flavors of BBQ pork belly, the signature dish of this high-end Korean BBQ restaurant. With positive press from Food Network, LA Weekly, and Dine LA, Eight Korean BBQ's received plenty of critical acclaim. Eight Korean has been a staple in greater Los Angeles since 2012, so check this one out!
Location:
863 S. Western Avenue
Los Angeles, CA
Magal BBQ
If you want a little bit of everything, Magal BBQ is the spot. Affordable and comfortable, this Korean BBQ joint offers generous combination meals with BBQ meats and sides, as well as soju, beer, and more. Try out the pork skin in sweet sauce – a particular favorite of Eater Los Angeles.
Location:
3460 W. 8th Street
Los Angeles, CA
Find More Great Food and Activities Around Cerritos with Toyota of Downtown LA
There are plenty of culinary delights from all over the world available in Los Angeles, including the best restaurants in Little Ethiopia. Let Toyota of Downtown LA be your guide to the City of Angels. Contact us with any questions you might have, or check out the best escape rooms in Los Angeles today!
---
Related Posts from Toyota of Downtown LA
When you need exceptional towing power in Mission Hills, there are a lot of trucks that can offer the numbers, but only one that has the performance of the i-FORCE MAX powertrain at the root of its towing power, and that's the 2023 Toyota Tundra. What is the towing capacity of a Toyota Tundra equipped…

The Toyota Crown was sold in North America from 1955 to 1972 as a popular upscale model of the Japanese automaker. Welcome this model back, 50 years later, with our 2023 Toyota Crown preview from Toyota of Downtown LA, serving Los Angeles, Mission Hills, and Cerritos. View InventoryToyota Research Guides 2023 Toyota Crown Trim Levels The brand-new 2023…

The estimated fuel economy (mpg) of Toyota Tacoma trucks is unparalleled — especially when you cross-shop the Tacoma with larger trucks like the Nissan Titan and Chevy Silverado, among others. But what exactly is the Toyota Tacoma fuel economy, and how can you improve it with driving habits? Toyota of Downtown LA has the details. Toyota Tacoma Inventory…