Best Theaters in Los Angeles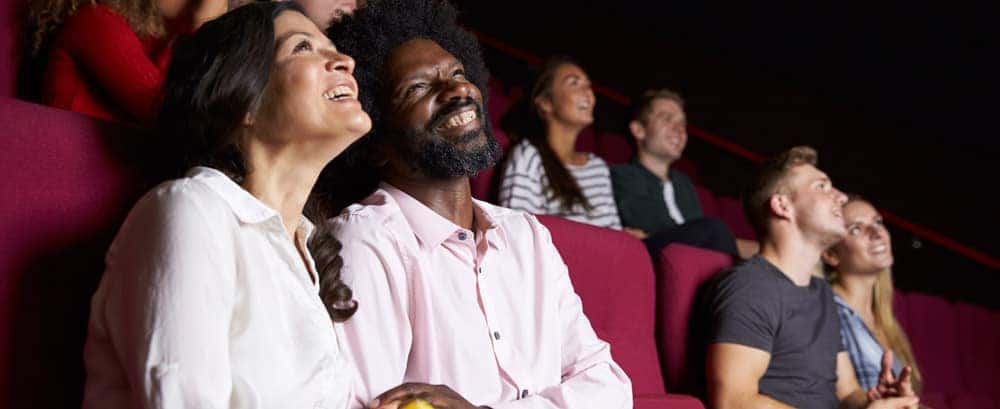 It's no secret that Los Angeles has a rich film history. Here in the City of Angels, there are countless places to see a good film, but let Toyota of Downtown LA be your authoritative resource for all things film.
TCL Chinese Theatre
Built back in 1927, the TCL Chinese Theatre certainly makes our list of one of our best theaters – not only in Los Angeles, but worldwide. From its imposing exterior to the lovely imported decor that lines the interior, the TCL Chinese Theater is one-of-a-kind. The new screen built by TCL invigorates the movie-watching experience, as well. Expect to see your favorite blockbuster at the TCL Chinese Theatre.
The Egyptian Theatre
The first cinema built by Sid Grauman back in 1922, the Egyptian Theatre features iconic interior and exterior architecture from the Egyptian Revival style. Today, it screens a variety of classic films and hosts talks by famous actors, directors, and writers.
Fox Theater, Westwood Village
The unmistakable Art Deco and Spanish Revival styles of the Fox Theater at Westwood Village have made it an LA Landmark since it was built in 1931. The Fox Theater has premiered a number of iconic films, such as the Harry Potter films, Independence Day, and Mission: Impossible. Expect to find blockbuster films here. To experience American film history, auteurs and film buffs ought to check this place out.
ArcLight Hollywood
Sure, it's a chain, but ArcLight Hollywood's location on Sunset Boulevard is still arguably the best place to see a movie from a pure technological and cinematic perspective. It comes at a price, of course, and may not have the personality of some others on the list, but it's tough to beat for the movie experience itself.
Count on Toyota of Downtown LA for Local Highlights
Ready to check out some films at the best theaters in Los Angeles? Contact us today for more local highlights like the best restaurants in Little Ethiopia or the best escape rooms in the city, the best Los Angeles golf courses, or to learn about the hybrid car tax credit.
Recent Posts from Toyota of Downtown LA
When you need exceptional towing power in Mission Hills, there are a lot of trucks that can offer the numbers, but only one that has the performance of the i-FORCE MAX powertrain at the root of its towing power, and that's the 2023 Toyota Tundra. What is the towing capacity of a Toyota Tundra equipped…

The Toyota Crown was sold in North America from 1955 to 1972 as a popular upscale model of the Japanese automaker. Welcome this model back, 50 years later, with our 2023 Toyota Crown preview from Toyota of Downtown LA, serving Los Angeles, Mission Hills, and Cerritos. View InventoryToyota Research Guides 2023 Toyota Crown Trim Levels The brand-new 2023…

The estimated fuel economy (mpg) of Toyota Tacoma trucks is unparalleled — especially when you cross-shop the Tacoma with larger trucks like the Nissan Titan and Chevy Silverado, among others. But what exactly is the Toyota Tacoma fuel economy, and how can you improve it with driving habits? Toyota of Downtown LA has the details. Toyota Tacoma Inventory…