California Smog FAQs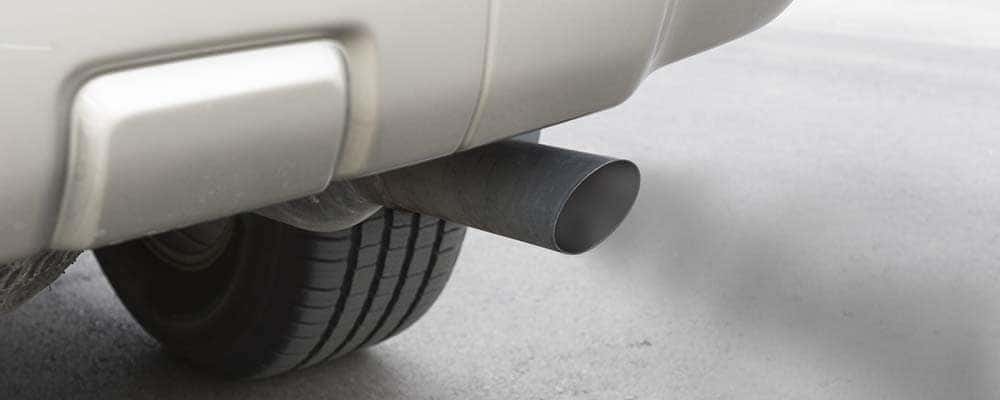 Most Hollywood-area drivers, as well as those throughout the rest of the state, are required to get a California smog check based on California emissions laws. Get the details here courtesy of the service team Toyota of Downtown LA!
Does My Car Qualify for a Smog Exemption?
Most vehicles in California are required to have a smog test, but you may qualify for an exemption if your vehicle falls into any of these categories:
1975 model year or older gasoline-powered vehicle
1997 model year or older diesel-powered vehicle with GVWR over 14,000 pounds
Natural gas-powered vehicle with GVWR over 14,000 pounds
Electric vehicle (EVs)
Motorcycle
Which California Counties are Subject to the Smog Test?
If you live in any of the following counties, then your car is subject to a smog test biennially (every two years):
Alameda
Butte
Colusa
Contra Costa
Fresno
Glenn Kern
Kings
Los Angeles
Madera
Marin
Merced
Monterey
Napa
Nevada
Orange
Sacramento
San Benito
San Francisco
San Joquin
Shasta
Solano
Stanislaus
Sutter
Tehama
Tulare
Venture
Yolo
Yuba
What is the Smog Abatement Fee?
California residents who own a car that is six or less model years old are required to pay an annual smog abatement fee in place of the required smog test.
How Do I Ensure My Car Will Pass the Smog Check?
In order to make sure your car will pass its smog check and stay in good working order on LA's freeways, it's important to bring it in for regularly scheduled maintenance at a trusted service center. Toyota of Downtown LA serves drivers throughout Cerritos and beyond, and we always have plenty of service specials going on, so schedule your next maintenance with us!
How Do I Get a Clean Air Vehicle (CAV) Decal?
CAV decals allow vehicles that meet strict and high emissions standards to use High Occupancy Vehicle (HOV) carpool lanes. Vehicle owners over a predetermined income level who purchased in 2018 or later will have to choose between the CAV decal and the Clean Vehicle Rebate Project (CVRP). Visit www.arb.ca.gov to find out more.
Get Toyota Service Near Mission Hills at Toyota of Downtown LA!
Count on Toyota of Downtown LA for the answers you're looking for, whether you're interested in car tips like how to jumpstart a Prius or how to parallel park. Interested in restaurant recommendations? We've got you covered. To prep for your next smog check or for more information on California emissions laws, get in touch with our service team! If you need a refresher on California's seat belt laws, we've got you covered there, too.
---
Related Posts from Toyota of Downtown LA
Whether you drive a compact car like the Corolla or a big SUV like the 4Runner, city driving can be hard and stressful. At Toyota of Downtown LA, we get it. That's why we're here to offer drivers around Hollywood and Glendale some helpful Los Angeles driving tips. One such tip is how to parallel park! Follow this…

Driving in Los Angeles can be stressful, even for locals. Whether you've lived in LA for years or are visiting from Mission Hills and Cerritos, there are a few freeway traffic dos and don'ts to keep in mind. Toyota of Downtown LA has outlined some of what we feel are the most important. Check out our lists below! Contact Us…

Most Hollywood-area drivers, as well as those throughout the rest of the state, are required to get a California smog check based on California emissions laws. Get the details here courtesy of the service team Toyota of Downtown LA! Hybrid Car Tax Credit Contact Us Does My Car Qualify for a Smog Exemption? Most vehicles…