Does Car AC Use Gas?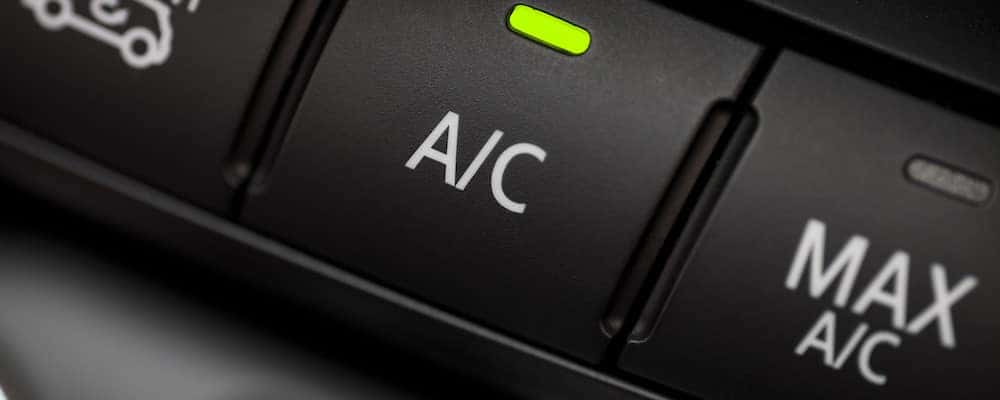 Does your car's air conditioning (a/c) use gas? Yes — like many of your car's features, the air conditioning system does consume fuel. Car dair conditioning works by drawing energy from the alternator, which is powered by the engine. Fuel is needed to power your Toyota car's engine, so indirectly, car a/c consumes fuel. What's more, your A/C system will not work if the engine is off. In some situations, using the AC can be more efficient than not using it. Read on to learn more about how your car's air conditioning system works and the role it plays in gas mileage.
How Car A/C Works
Generally, car air conditioning works the same for all vehicles, regardless of make and model. All systems run on a high-pressure gas called refrigerant. No matter the make, your car air conditioning system uses the following parts:
Compressor: Compresses the refrigerant into a fluid, so the refrigerant flows through a line to the condenser.
Condenser: Removes the heat from the refrigerant and pushes it along to the expansion valve or orifice tube.
Expansion valve or orifice tube: Returns the refrigerant to its original gaseous state and moves it to the receiver/drier or accumulator.
Receiver/drier or accumulator: Removes moisture from the refrigerant and transfers it to the evaporator.
Evaporator: Pulls heat from the air passing through its core and transfers it into the refrigerant, resulting in cold air flowing beyond the evaporator.
When one of these components (or more) goes bad, that's the time you'll need car air conditioning service in Los Angeles. Luckily, auto air condition repair services in Los Angeles are brought to you by us here at Toyota of Downtown LA! We also provide parts for your a/c system that our service center can install if you want!
Can Using Car AC Be Fuel-Efficient?
According to the EPA, using your car's AC can be more efficient while driving at highway speeds than leaving the windows open. The main reason is open windows elevate aerodynamic drag, causing the engine to work harder and burn more fuel. This is good news if you're like many drivers who rely on their air conditioning during Mission Hills's hot summers or while navigating the LA freeways. So, if you're ever asked, "Does car AC waste gas," the answer is no if the AC is used at highway speeds.
Other Ways to Improve Fuel Economy
In addition to rolling the windows up at highway speeds, there are plenty of other ways to improve fuel economy on Cerritos and Hollywood roads. Here are a few suggestions:
Brake gradually
Make sure your car's tires are properly inflated and aligned
Don't idle for more than 30 seconds
Pack light
Use sun reflectors if you're parking in a sunny spot
Don't use cheap engine oil
Reduce your speed and drive in a higher gear
Learn More About Your Toyota at Toyota of Downtown LA!
Do you have additional questions about how car A/C works and if the air conditioning in your vehicle is working well or you need car air conditioning service? Contact us or schedule an appointment near Carson! Before you schedule, take a moment to browse our current service specials and parts specials for savings.
More from Toyota of Downtown LA
When you're looking for a truck that can handle the workload and is reliable enough to keep up with all your Hollywood needs, look no further than the 2024 Toyota Tundra. Not only do you get the famous Toyota performance and reliability along with impressive towing power, and all topped off with an array…

The Toyota Tacoma has long been the midsize pickup of choice for drivers throughout the Mission Hills and Cerritos area, and it's easy to see why. Packed with raw power, best-in-class features, and generous towing capabilities, this is a truck that can rise to any challenge on the road or the job site. At Toyota of Downtown LA,…

Are you in the market for a new vehicle, and you want to invest in something you can trust to keep you safe and get you where you need to go in Hollywood? Then, exploring the 2024 Toyota Camry and all it has to offer is a perfect place to start! Not only do…