How Does Car Financing Work?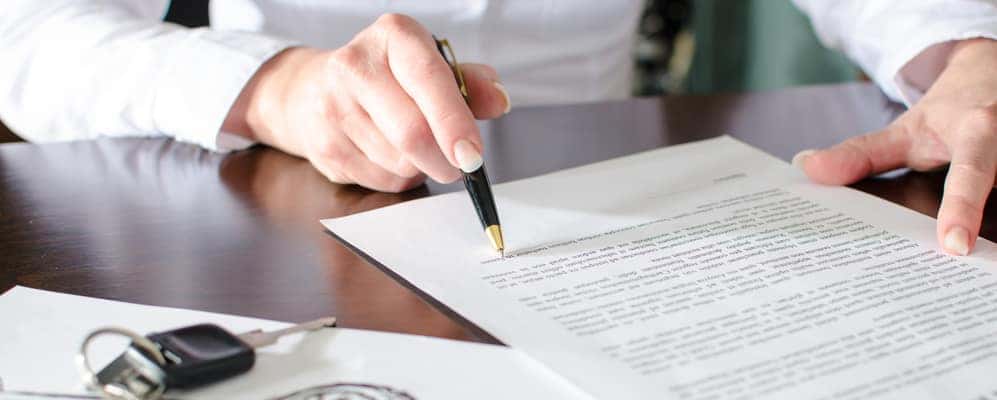 Finding the perfect new or used car for your Mission Hills and Huntington Park drives is stressful enough. The financing process shouldn't have to be the same way! If you've already decided that buying, rather than leasing, is right for you, then the next question you're probably asking yourself is, "What does it mean to finance a car?" Toyota of Downtown LA is here to help.
How Does Financing a Car Work?
Many new drivers have to ask, "What is financing a car?" However, even if you're just starting to learn how car finance works, you may realize that the process involves applying for a loan. Most drivers choose to apply for their loan through the dealership, through a bank, or through a credit union, and some apply through multiple sources so they can be sure they're getting the best deal. Here are the factors that lenders will consider when determining your loan eligibility and interest rate:
Credit Score
Debt-to-Income Ratio
Age of the Vehicle
Loan Amount
Repayment Term / Length of Loan
If you have low credit or poor credit, lenders may be forced to offer you a loan with a higher interest rate. See if you can clean up your credit ahead of time, or otherwise, ask a friend with good credit if they can cosign for you!
Find the Financing Plan That's Right for You!
Before you apply for auto financing, you should do the math and figure out exactly how much you can afford to pay. Here are a few things that you should consider when you're building your plan and finding a lender who can help:
If you have poor credit, making a bigger down payment can help to mitigate the impact of a high-interest rate. Figure out how much you can put down before you apply for a loan, and value your trade-in with us to minimize the total cost of your purchase. Even if your car is financed, you can still trade it in!
Remember to include the cost of gas, insurance, and maintenance when you're making your calculations. Drivers who make the largest possible payments can enjoy significant savings, but if your monthly payment is too high, any unexpected costs can result in a major setback. Calculate your payment online to come in prepared.
If you decide to apply for financing at multiple locations, make sure to submit all of your applications in a short amount of time. Doing otherwise could negatively impact your credit report.
Finish the Process
In most cases, it's a good idea to apply for financing before you visit the dealership, but don't forget: You may have the opportunity to negotiate on a price before you finalize the loan terms and take ownership of the vehicle. When you're finishing up the auto financing process, you'll also have the opportunity to select additional packages and add-ons, including protections like GAP insurance, so make an attempt to consider all of your options ahead of time.
Want to Know More About Car Financing in Los Angeles?
When you're ready to take the next steps, visit our financing department to get advice or apply for a loan! Whether you're searching for a brand new model, a certified pre-owned vehicle, or an affordable used vehicle, our dedicated team will do whatever it takes to see you behind the wheel of your ideal ride. Give us a call with any questions about the process, to see if your vehicle meets the Uber/Lyft requirements in California, or to make an appointment.
---
More Finance Tips from Toyota of Downtown LA
Finding the perfect new or used car for your Mission Hills and Huntington Park drives is stressful enough. The financing process shouldn't have to be the same way! If you've already decided that buying, rather than leasing, is right for you, then the next question you're probably asking yourself is, "What does it mean to finance a…

People from around Cerritos come to us with plenty of of credit FAQs. At Toyota of Downtown LA, we make it simple for our clients to get the auto loan they need. But if you're trying to repair your credit, you can rely on our finance team to help. Apply for Financing Contact Us Fixing Bad Credit: A…