Parallel Parking Tips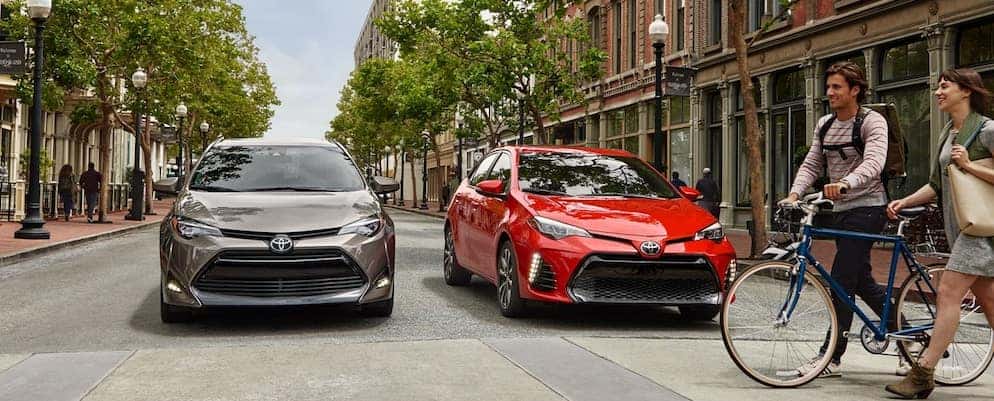 Whether you drive a compact car like the Corolla or a big SUV like the 4Runner, city driving can be hard and stressful. At Toyota of Downtown LA, we get it. That's why we're here to offer drivers around West Hollywood and Alameda some helpful Los Angeles driving tips. One such tip is how to parallel park! Follow this simple step-by-step guide as to how to parallel park. Learn how to parallel park here at Toyota of Downtown LA in Los Angeles, CA.
How to Parallel Park: A Step-By-Step Guide
Find a spot with the right parallel parking dimensions for your car's length, usually between 9 and 12 feet.
Switch on your turn signal in the direction of the parking spot.
Check your rearview mirror, rearview camera, side view mirrors, and blind spots to make sure there's nothing around you.
Line your car up parallel with the one in front of your parking spot.
Take another look around to make sure there aren't any vehicles or pedestrians behind you.
Put the vehicle into reverse.
Turn the steering wheel slowly once you're able to see the front bumper of the vehicle you were just parallel with.
Continue to reverse at around a 45-degree angle.
Start to straighten the steering wheel when you're near the curb.
Back up until you're fully in the spot, making sure you don't hit the car behind you.
Inch forward and straighten out.
Parallel Parking Dimensions
Parallel parking dimensions vary depending on population density, location, and vehicle size. Generally speaking, most parallel parking spots are between 9 and 12 feet in length, and around 4 feet in width. That said, Toyota makes plenty of adequate city cars that fit Los Angeles' parallel parking dimensions. Such cars include:
Let Toyota of Downtown LA Be Your Guide to City Driving!
Whether you're headed to your favorite Los Angeles theater or you're headed out to an Ethiopian restaurant, let Toyota of Downtown LA be your guide to Los Angeles driving, and don't forget to follow California seat belt laws! If you have any questions about new or used vehicles, you can of course schedule a test drive. If you have any questions about city driving, feel free to contact us by completing this easy-to-use and secure contact form.
---
Related Posts from Toyota of Downtown LA