Why Is My Steering Wheel Shaking?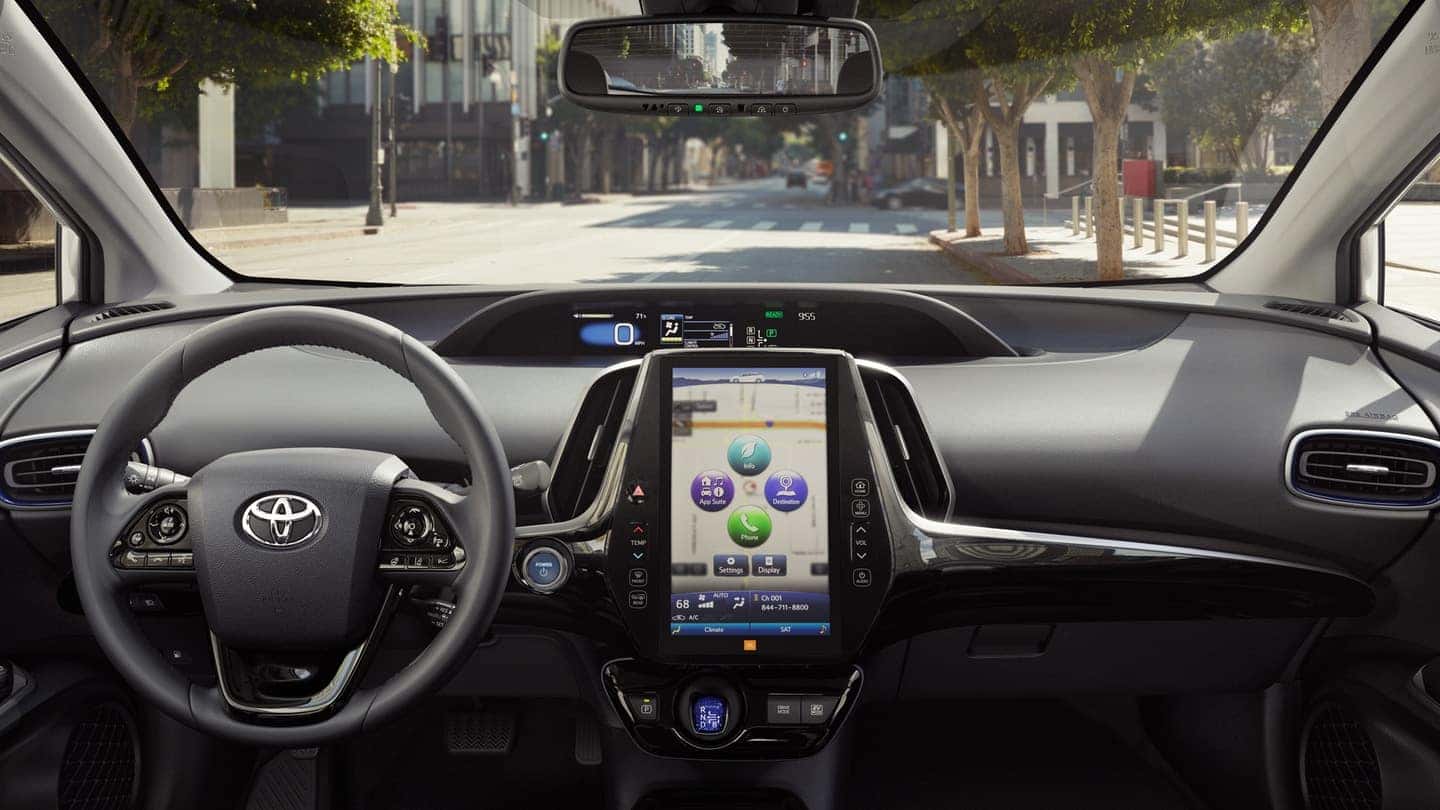 The commonest reason your steering wheel is shaking is because of the alignment of your tires. If your Corolla's or Camry's tires is unbalanced, the wheels of your vehicle can make your steering wheel vibrate – and sometimes the whole car. Of course, tire misalignment is just one reason as to why your steering wheel is shaking. Learn more about the different causes here at Toyota of Downtown LA by Mission Hills.
My Steering Wheel Shakes: 5 Common Culprits
Generally, there are five reasons as to why you feel your steering wheel shake. Pay attention to these five common reasons to ensure things don't get worse.
Unbalanced wheels. The distribution of weight on your tires is important – no matter which roads you drive on. If the weight of your RAV4 isn't distributed evenly when the tire is put on, you'll feel the vehicle vibrating. This is more likely the case in vehicles with lightweight suspension systems. If the distribution of weight isn't resolved, you may encounter issues with shocks, struts, and other steering components. Bring your vehicle into our Los Angeles service bays; our experts will investigate the issue.
Tire misalignment. As mentioned earlier, the improper positioning of your Prius' wheels can cause this issue. Sure, it may be tough to avoid potholes and other obstacles in on Los Angeles roads, but it's a good idea to try to. In avoiding obstacles on Los Angeles roads, misalignment should be less of a concern.
Bad bearings. If there isn't enough lubrication to keep your Corolla's bearings working, you'll encounter friction. The friction is why your steering wheel is shaking. If you have bad bearings, you'll likely feel the steering wheel shake only when turning. Cleaning bearings often solves the issue. If the bearings are damaged, they'll need to be replaced.
Suspension issues. If your parts are worn or loose, suspension issues could be the culprit. Though these are simple fixes, they aren't fixes to procrastinate on.
Brake issues. If your steering wheel begins to shake when you brake or start parking, the culprit is your brakes. Defective pads, discs, or shocks could be the problem.
Rely on Our Los Angeles Service Center for Maintenance!
There you have it: Toyota of Downtown LA's given you five common reasons as to why your steering wheel is shaking. If you've noticed your steering wheel shake recently, bring your new or used car into our Los Angeles service center. When you tell us, "my steering wheel shakes," we will look into these five culprits and work with you to make changes to your vehicle on mutually agreeable terms. Explore our service specials before you head over to our dealership. Questions? Contact us today.
---
Related Service Posts from Toyota of Downtown LA
If you haven't serviced your Toyota RAV4 SUV in some time, you may notice that your RAV4 maintenance light is on. If you see the maintenance light illuminated on the dashboard of your Toyota RAV4, you'll want to bring your vehicle to our service center for a reset of the maintenance light. Learn what may…

Does your car's air conditioning (a/c) use gas? Yes — like many of your car's features, the air conditioning system does consume fuel. Car dair conditioning works by drawing energy from the alternator, which is powered by the engine. Fuel is needed to power your Toyota car's engine, so indirectly, car a/c consumes fuel….

Timing belts are thin material that holds together and synchronize the camshaft and crankshaft rotations. Timing belts are also known as cambelts (timing chains for engines with larger bores and strokes) and play a crucial role in how internal combustion engines work. Timing belts ensure that both the camshaft and crankshaft are rotating in sync,…
---
Service Specials at Toyota of Downtown LA
We are currently updating our Specials. Please check back soon.