How Much is a Transmission?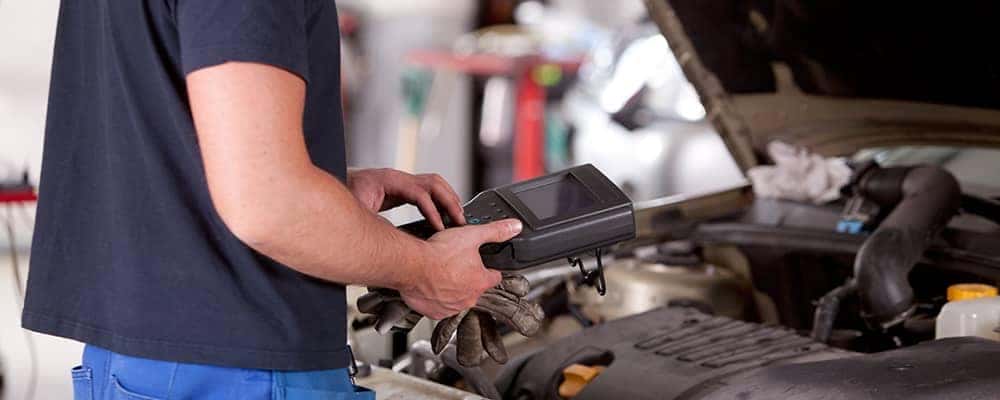 How much is a transmission? Transmission cost depends mainly on damage and what you're willing to spend. Most transmissions repairs and replacements cost between $300 to $3,400. Do you need replacement services, or can you get away with smaller repairs? Learn more about related service costs below, and how Toyota of Downtown LA's service center can help Mission Hills and Cerritos drivers get their vehicles back in great shape.
Should You Repair or Replace Your Transmission?
Repairing is a good option if minimal parts and labor are needed to bring the manual or automatic back to working condition. Repairs are cheaper than transmission replacements and rebuilds. Average transmission repair costs range from $300 to $1,400. For example, if your manual transmission needs a new clutch, you can reasonably expect to pay around $800 to $1,500.
On the other hand, transmission replacement is one of the most expensive repairs you can get. Replacements can range from $1,800 to $3,400. Depending on the repair shop and technicians, labor charges can range from $500 to $1,200. Here's a quick overview of the average transmission replacement cost:
Remanufactured transmission – $1,300 to $3,400
Used/Salvage – $800 to $1,500
Rebuilt – $1,100 to $2,800
What Does A Transmission Do?
The transmission is what makes sure power is distributed among the tires properly. And when you shift gears, the engine and transmission disconnect to adjust to a new drive position. With an automatic transmission, it senses this change and automatically adjusts the torque distribution in order to create a smoother acceleration when you step on the gas.
Rebuild Your Transmission or Replace?
Transmission rebuilds can cost around the same price as replacements. Pricier rebuilding jobs often involve rebuilding a luxury vehicle's transmission or rebuilding from scratch after a total breakdown.
Commonly Identified Transmission Problems
Since these machines play such an essential role, any problems should be treated with urgency. Be on the lookout for the following:
Difficulty shifting gears
Rough shifting
Automatic gear slipping
Delayed engagement into "Drive" mode
Fluid leaks
Illuminated warning lights combined with any of the above problems
The best way to avoid problems is to keep up with regular Toyota transmission service, such as a transmission flush or fluid replacement. Toyota of Downtown LA's service center knows Toyota vehicles inside and out. We can diagnose problems and offer solutions, as well as a wide range of genuine parts.
How Often Should the Transmission Fluid Be Replaced?
This depends on your model. Some recommend every 30,000 miles and others aren't until every 100,000 miles. For a more accurate mileage, be sure to check your vehicle's owner's manual. This should be covered under your vehicle's warranty as long as you've kept up with the regular maintenance schedule. You're less likely to need the transmission replaced this way as well, avoiding more pricey repairs sooner.
How To Check Your Transmission Fluid
Catch potential damage before it becomes serious by checking your vehicle's transmission fluid regularly. You can do this if you simply:
Turn the car on to warm up the engine.
Find the transmission fluid dipstick. Use your owner's manual if you're having trouble finding it.
Remove the dipstick and put some of the fluid on your finger. Move it around between your forefinger and thumb. This liquid should be mostly clear with a pink hue.
Make sure the fluid doesn't give off a burnt smell or look dirty. If this is the case, bring your model in for a replacement.
Wipe off the dipstick with a rag and put it back in place.
Pull it out again to check the levels. Add more if it's under the "Full" marking.
Using a funnel, add more fluid until it reaches the "Full" marking.
Learn More About Auto Parts & Service with Toyota of Downtown LA in Los Angeles!
If you're having problems with your manual or automatic transmission, schedule a service visit near West Hollywood! Rather than paying thousands of dollars due to a misdiagnosis, let us help! Our Toyota-certified technicians can help you decide whether Toyota transmission service or replacement is right for you. Take a moment to browse our current service specials before scheduling your appointment!