How Much is a Transmission?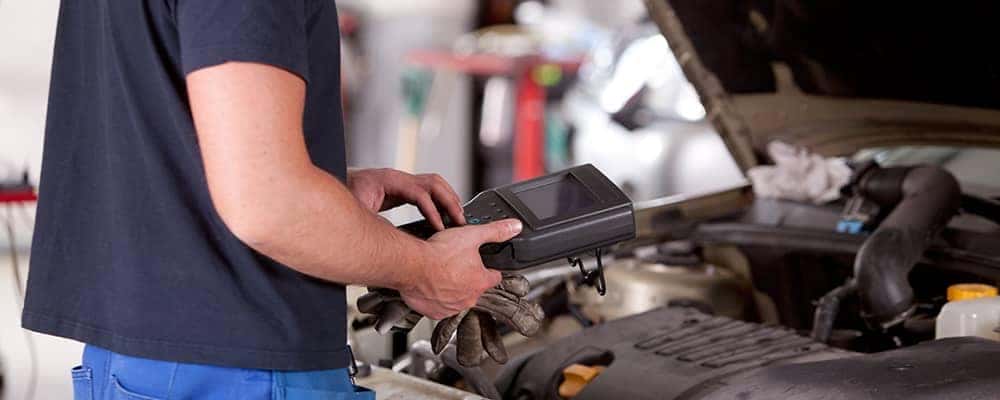 Transmission cost depends mainly on damage and what you're willing to spend. Do you need replacement services, or can you get away with smaller repairs? Learn more about related service costs below, and how Toyota of Downtown LA's service center can help Mission Hills and Cerritos drivers get their vehicles back in great shape.
Should You Repair or Replace a Transmission?
Repairing is a good option if minimal parts and labor are needed to bring the manual or automatic back to working condition. Repairs are cheaper than transmission replacements and rebuilds. Average transmission repair costs range from $300 to $1,400. For example, if your manual transmission needs a new clutch, you can reasonably expect to pay around $800 to $1,500.
On the other hand, transmission replacement is one of the most expensive repairs you can get. Replacements can range from $1,800 to $3,400. Depending on the repair shop and technicians, labor charges can range from $500 to $1,200. Here's a quick overview of the average transmission cost:
Remanufactured transmission – $1,300 to $3,400
Used/Salvage – $800 to $1,500
Rebuilt – $1,100 to $2,800
Rebuild or Replace?
Rebuilds can cost around the same price as replacements. Pricier rebuilding jobs often involve rebuilding a luxury vehicle's transmission or rebuilding from scratch after a total breakdown.
Common Transmission Problems
Since these machines play such an essential role, any problems should be treated with urgency. Be on the lookout for the following:
Difficulty shifting gears
Rough shifting
Automatic gear slipping
Delayed engagement into "Drive" mode
Fluid leaks
Illuminated warning lights combined with any of the above problems
The best way to avoid problems is to keep up with regular services, such as a transmission flush or fluid replacement. Toyota of Downtown LA's service center knows Toyota vehicles inside and out. We can diagnose problems and offer solutions, as well as a wide range of genuine parts.
Learn More About Auto Parts & Service with Toyota of Downtown LA in Los Angeles!
If you're having problems with your manual or automatic transmission, schedule a service visit near West Hollywood! Rather than paying thousands of dollars due to a misdiagnosis, let us help! Our Toyota-certified technicians can help you decide whether repair or replacement is right for you. Take a moment to browse our current service specials before scheduling your appointment!
More from Toyota of Downtown LA
Are you wondering and searching for information about Toyota Corolla fuel efficiency? The 2020 Toyota Corolla mpg is quite impressive and can reach up to 53 mpg city/52 mpg highway* with the Corolla Hybrid LE trim level. This fuel-efficient sedan offers strong efficiency numbers throughout its lineup. Find more 2020 Toyota Corolla EPA ratings today…

The 2019 Toyota RAV4 towing capacity is 1,500 pounds, which allows you to tow a small trailer or boat around the Mission Hills area. The advanced Adventure trim allows for up to 3,500 pounds of towing power. This SUV also has a payload capacity of up to 1,240 pounds. The 2018 Toyota RAV4 Hybrid has a…

If you're located near Cerritos or West Hollywood, you won't have to go far to learn more about the 2019 Toyota RAV4 colors. In fact, you'll have a wide variety of options to choose from right here at Toyota of Downtown LA! Our team has put together a helpful guide on the RAV4 color options, broken down according to…