How to Reset Maintenance Light on Your Toyota RAV4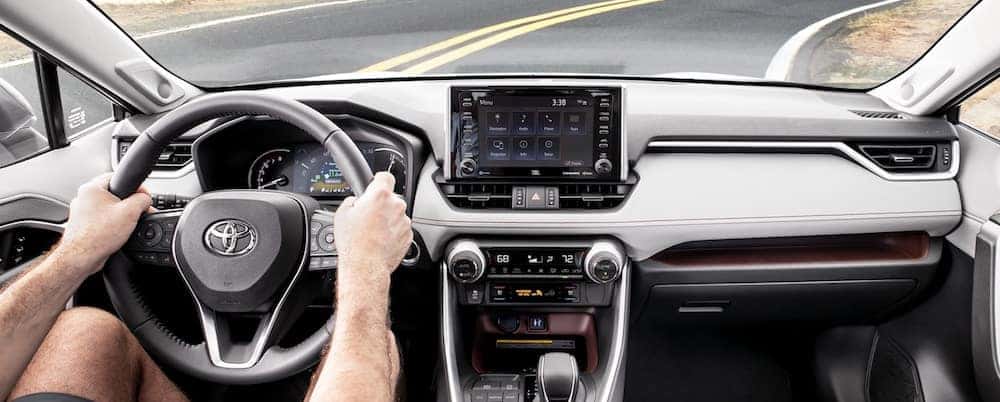 If you haven't serviced your Toyota RAV4 in some time, you may notice your model's maintenance light is on. If you see the maintenance light illuminated on the dashboard of your Toyota RAV4, you'll want to bring your vehicle to our service center. Learn how to reset the maintenance light on your RAV4 here at Toyota of Downtown LA.
How To Turn Off Maintenance Light on the Toyota RAV4
Is your RAV4's service light still on, even though you've just gotten maintenance done? You'll want to turn it off, of course. Toyota of Downtown LA is here to help you learn how to turn off the maintenance light of your Toyota RAV4. Just follow these simple steps:
Put your key in the RAV4's ignition. Turn it to position one. For clarification, position one is the position before starting the car.
Push and hold the trip meter reset button on the dashboard. Turn your key to position two.
Hold the odometer button for ten seconds. Your RAV4's light should flash, perhaps beep, and then go out.
Once the light goes out, release the odometer button and start the car.
If you notice the light is still on, repeat this process o

How to Reset Maintenance Light on Toyota RAV4 o

ne or two more times. That way, you know you've successfully reset the maintenance light on your Toyota RAV4.
If you're driving around Los Angeles and you notice the light is still on, you'll need to service your vehicle. A maintenance light can signal a serious problem. Generally, your vehicle is just due for an oil change, but it's worth consulting your Toyota service experts.
Get Your Toyota RAV4 Serviced in Los Angeles, CA
If this process doesn't work, bring your vehicle into our service center. Our highly trained mechanics can help care for your RAV4 and ensure the light turns off. Browse our service specials then schedule an appointment online or contact us to save your spot in line.
Want to learn more about the 2019 Toyota RAV4? Try comparing it to the 2019 Toyota C-HR.
---
More Toyota Service Posts